Ireland's longest running afternoon show returns
TV WEEK (Wednesday 27th to Tuesday 3rd)
TOP SPECIALS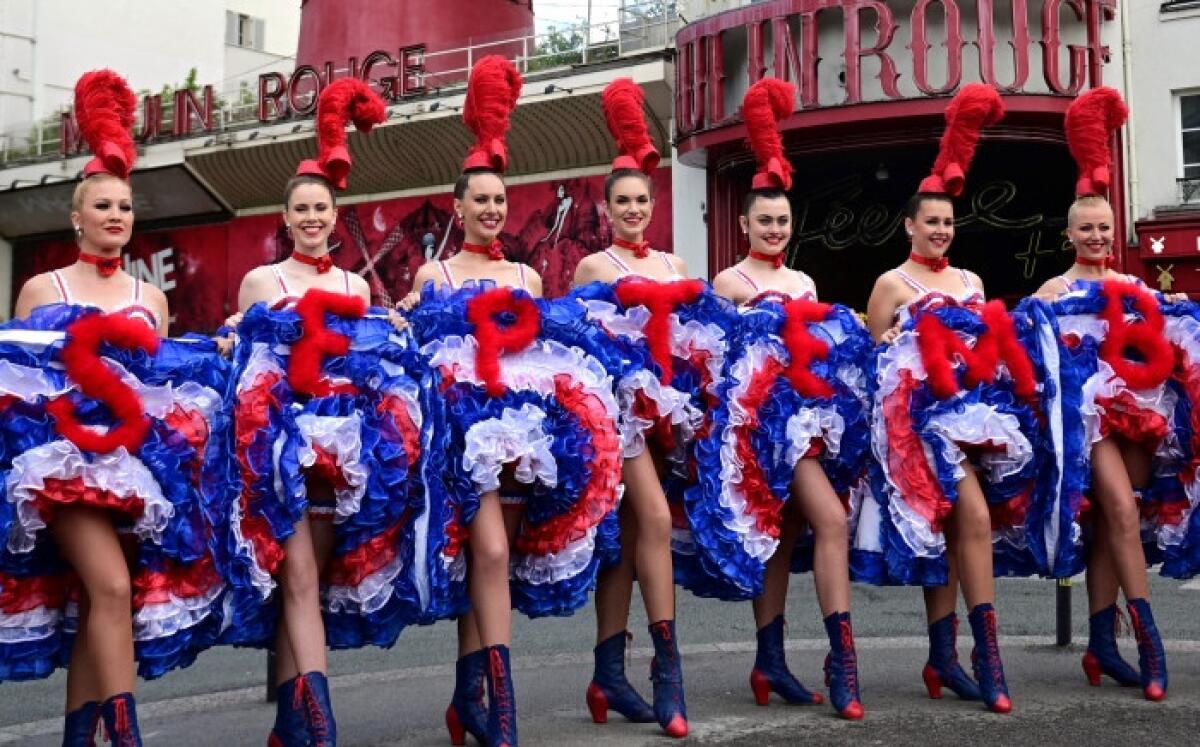 Moulin Rouge: Yes, We Can-Can! (BBC 2, Wednesday 27th, 11.45pm)
For more than 130 years, France's legendary Moulin Rouge cabaret club has been dazzling audiences with its own unique brand of Parisian 'ooh la la'. With an access-all-areas pass to its inner workings, this colourful series follows the recruitment of a new line-up of dancers to join the club's high-kicking ensemble.
Today (RTÉ 1, Monday to Friday, 3.30pm)
Ireland's most successful and longest running afternoon show returns for the 12th season with Dáithí, Maura and Sinéad and all the old favourites – including the hugely popular Friday 'make-over', where a crack team of stylists, designers and make-up artists are on standby to give the pampering of a lifetime.
The Long Shadow (Virgin Media 1, Thursday 28th, 9pm)
Drama taking us back to the 1970s to follow the victims and survivors of Peter Sutcliffe, infamously branded the Yorkshire Ripper. The seven-part series focuses on the victims and the detectives at the heart of the investigation, bringing a fresh perspective to the shocking 1970s murders. Stars Toby Jones, Daniel Mays, David Morrissey and Katherine Kelly.
The Graham Norton Show (BBC 1, Friday 29th, 10.40pm)
It may be the season of darker days – but at least we have Graham to brighten up a Friday evening. His first show back features actor Stephen Graham and other luminaries of the entertainment world on the famous sofa – while Kylie Minogue struts and sings her stuff to chase away our winter blues.
Obituary (RTÉ 1, Tuesday 3rd, 10.15pm)
A dark comedy crime drama in which the newspaper that 24-year-old Elvira Clancy works for falls into hard times and she finds herself being paid per obituary. Elvira soon discovers that by murdering the unpleasant residents in her small town, she will not only earn more money but discovers she has an untapped bloodlust.
WATCH OF THE WEEK
Keith's Teeth (RTÉ 1, Wednesday 27th, 9.35pm)
From dentures as wedding presents to veneers, Keith Duffy traces the story of the Irish nation's fast changing relationship with our teeth, and uncovers tragic stories from our dental past and meets Irish people travelling to Turkey hoping to undo years of dental neglect with enticingly cheap cosmetic dentistry packages.
BEST FILMS
Knight and Day (Virgin Media 2, Wednesday 27th, 9pm)
Cameron Diaz is an ordinary woman who gets tangled in an international conspiracy when she chats up covert intelligence operative Tom Cruise on a flight – a move that leads to her dodging bullets in Boston, leaping rooftops in Austria and evading bulls in Spain. All in a day's work with the Cruiser.
Dancing At Lughnasa (RTÉ 1, Friday 29th, 12.20am)
Kate Mundy is the eldest of five sisters living together in a rural house in Ireland in 1936. The household works well in its fashion, but after the sisters' eccentric brother Jack, and Christina's absent husband Gerry show up, the sisters' lives are upturned forever. Meryl Streep and Michael Gambon star.
Hillwalkers (RTÉ 2, Saturday 30th, 11.10pm)
Five city friends hiking in the Irish countryside take a turn for the worse when they opt for a shortcut across private property and inadvertently stumble on some illegally killed wildlife. A confrontation with a psychotic and heavily armed farmer leads to a battle for survival.
CLASSIC MOVIE
Let Him Go (Film4, Friday 29th, 9pm)
Following the loss of their son, a retired sheriff and his wife leave their Montana ranch to rescue their young grandson from the clutches of a dangerous family living off the grid in the Dakotas. An intense drama stars Kevin Costner and Diane Lane squaring off against the scary Leslie Manville and her violent brood.
KIDS STUFF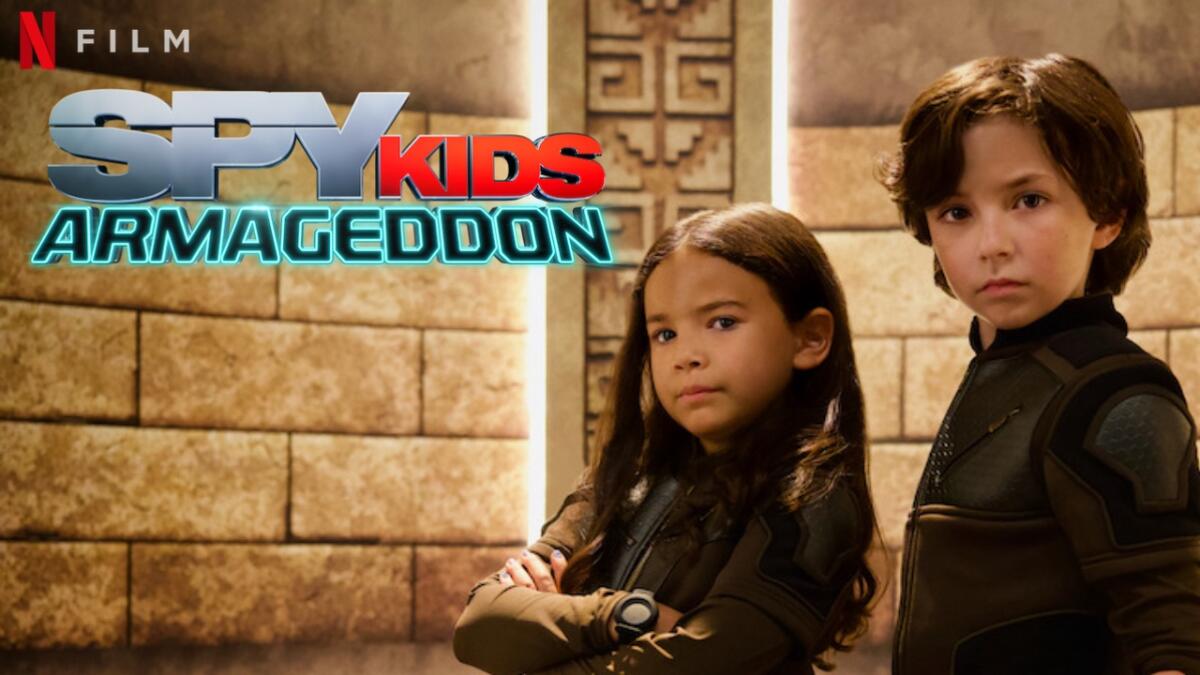 Spy Kids: Armageddon (Netflix)
When the children of the world's greatest secret agents unwittingly help a powerful Game Developer unleash a computer virus that gives him control of all technology, they become spies themselves to save their parents and the world.
Saving Lives At Sea (BBC 2, Thursday 28th, 8pm)
Documentary following the men and women of the Royal National Lifeboat Institution as they race to the rescue of a teenage girl who has been swept out to sea by a rip current, and a man who has suffered serious chest injuries after falling 30 feet from a cliff and needs to be taken to hospital urgently.
ON DEMAND
Accused (Netflix)
Alone in a remote country house, a young man watches helplessly as a social media frenzy wrongly identifies him as a wanted terrorist. When online threats lead to a home invasion, he fights for his life in a tense thriller of virtual witch-hunts and false accusations. Frances Tomelty and Chaneil Kular star.
The Super Models (Apple TV)
They've been grabbing the headlines again over the last few weeks – and this documentary looks at the careers of Naomi Campbell, Cindy Crawford, Linda Evangelista and Christy Turlington, revealing how they dominated the modelling world while forging a power dynamic to change the industry.
Flesh And Blood (Virgin Media Player)
Imelda Staunton and Francesca Annis star in a juicy mystery about the perils of late-life romance. Stephen Rea is the gentleman friend who may just be a killer in disguise, while David Bamber is the detective who tries to tell an accident from a crime.
Still Up (Apple TV)
Lisa is a free-spirited illustrator whose questions over her daughter's future keep her on the phone all night chatting with socially anxious but wise journalist Danny. The pair have no secrets, except their feelings for each other, and spend their long nights talking while the world sleeps.
SPORTS CENTRE
The Ryder Cup (Sky Sports, Friday to Sunday, 6am)
It's Europe versus the USA at the Marco Simone Golf and Country Club in Italy. The last time the cup was held, in 2021 at Whistling Straits in Wisconsin, USA, the US handed Europe its heaviest defeat in Ryder Cup history. Zach Johnson will captain the US team, and former world number one Luke Donald will head up Europe's side, which includes John Rahm, Rory McIlroy and Shane Lowery.
Rugby World Cup – New Zealand V Italy (Virgin Media 1, Friday 29th, 7.30pm)
It's a week off for Ireland as they prepare for the crucial match with Scotland next week – and in the meantime, the Kiwis take on Italy, a contest they have never lost.