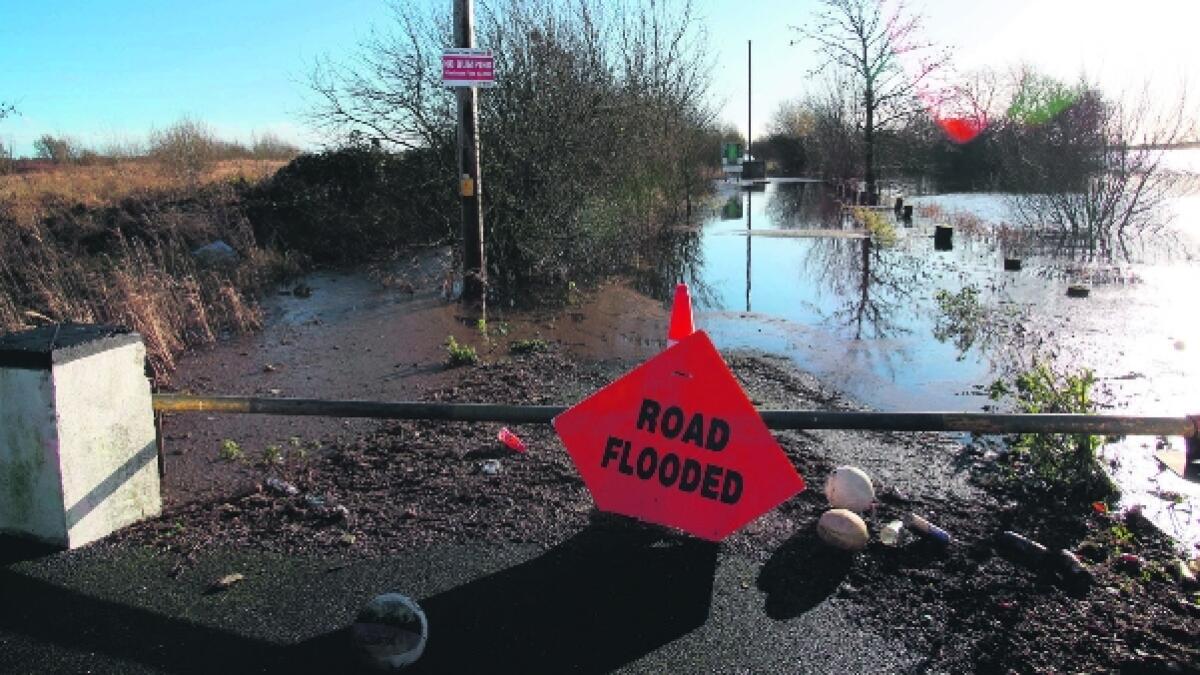 Midlands to be spared the worst of the bad weather - Met Eireann
It's an unsettling time for people who are worried about the possibility of flooding in the Midlands - but there is some good news in the form of a weather forecast which predicts that the centre of the country will avoid the worst of the wind and rain which will sweep over Ireland during the next few days.
Met Eireann forecaster David Rogers today (Wednesday) said there was even a possibility that rainfall over the next few days in counties such as Westmeath and Offaly could be lower than average for this time of year.
Mr Rogers told our newspaper that he couldn't comment on the possibility of flooding along the River Shannon, as this was a matter for the Office of Public Works (OPW).
On Monday, Athlone Town Council warned that some of the most low-lying properties in the town could flood by the end of this week. The council is due to issue an update tomorrow on the threat of flooding.
Mr Rogers said Met Eireann expected the weather to remain 'very unsettled' over the coming days, 'but the Midlands will be shielded, to an extent, from the most damaging effects of that.'
Showers - some intense - will continue for the rest of today.
On Friday night, and into Saturday, a depression is due to track over or close to Ireland, bringing strong winds and showers, the heaviest of which will most likely be in the west and north west.