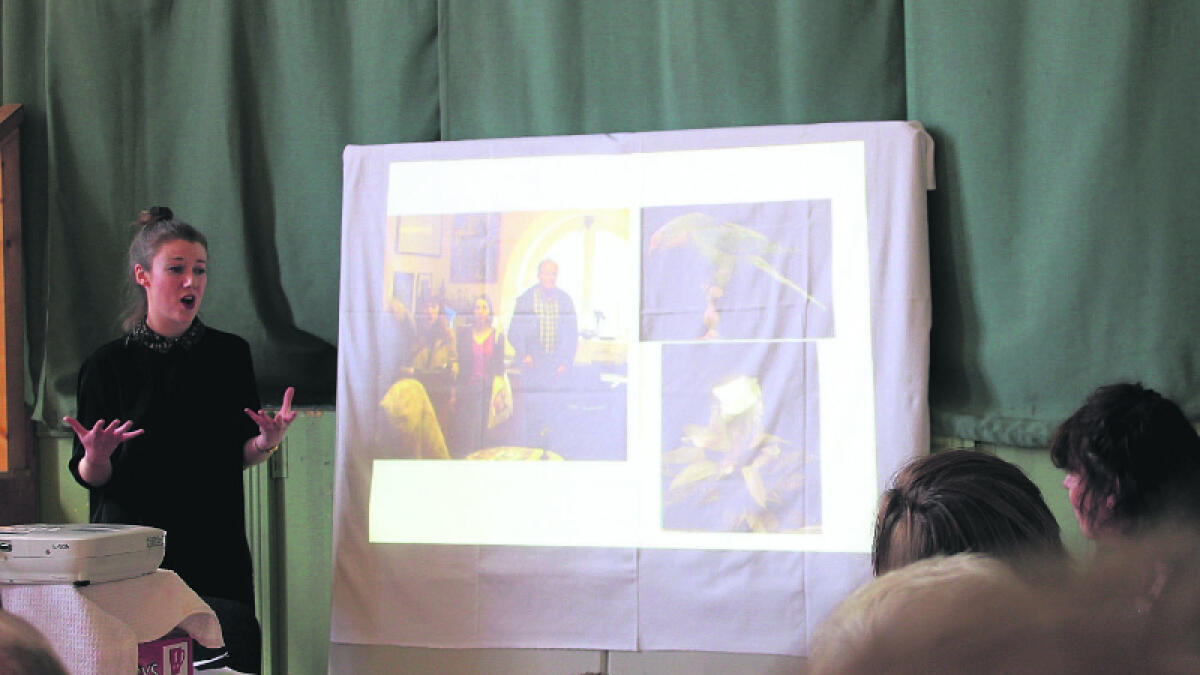 Joly good show in clonbullogue
Links between a 19th century volcanic eruption in Indonesia and Clonbullogue might not be obvious, but artist Amanda Rice has managed to tie the two together through the work of one of the village's most famous sons.
Clonbullogue born physicist John Joly (1857-1933) is renowned for his groundbreaking work in the field of radiotherapy. Not only did he advance the use of radiotherapy in the treatment of cancer, he also devised techniques used to estimate the age of a geological period.
It was Joly's geological endeavours, and in particular his trip to Dublin Port to get volcanic ash off a Norwegian ship that had been in the vicinity of the volcanic island of Krakatoa when it erupted in 1883, that inspired Rice to create an art installation in his home village over 80 years after his death.
The installation, which is housed in Clonbullogue schoolhouse, was designed by Amanda to resemble a geological shape. The holes either side allow the attendees to immerse themselves inside Joly's work as microscopic images project in a 360 degree display.
The installation is available to view on Saturdays and Sundays from 1pm to 4pm. For further information on artist Amanda Rice visit: amandarice.net and johnjolyarchive.net. More information about this project can be found through the Offaly Arts facebook page.