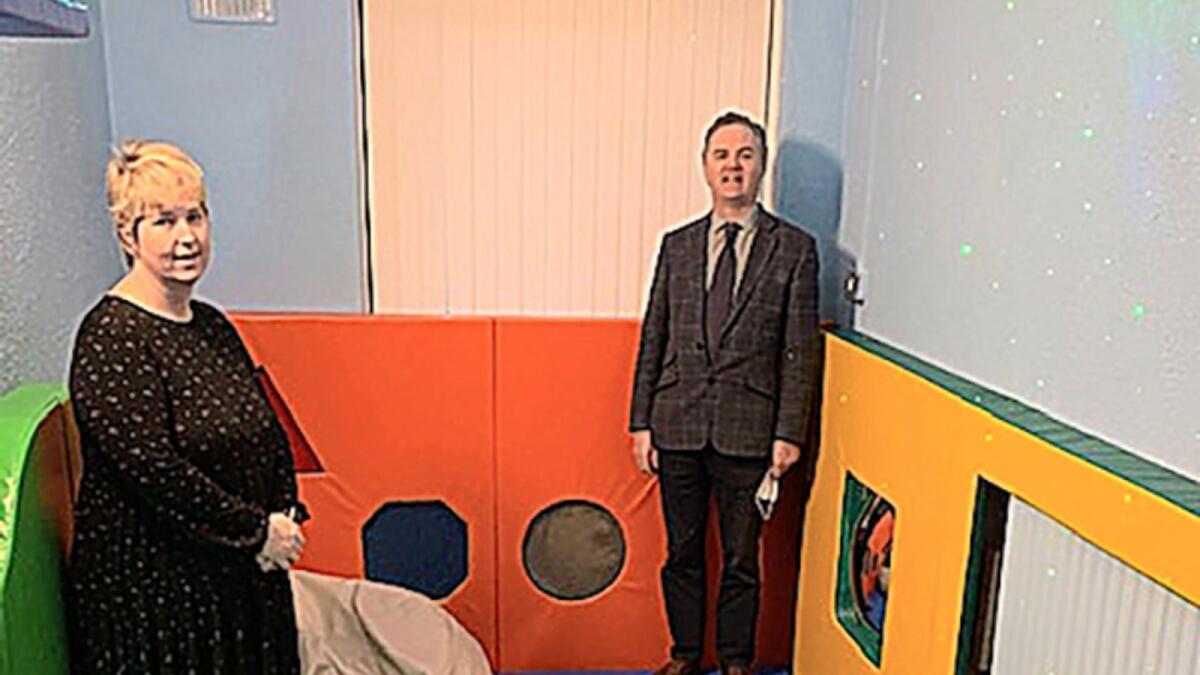 New sensory room for Coláiste Naomh Cormac
Coláiste Naomh Cormac is delighted to announce the installation of a new sensory room which was completed recently at the school.
It was installed by Adam and Friends and painted by Michael Talbot. The electrical work was done by PJ Hayden and the room will be used by students who require sensory breaks due to sensory dysregulation.
The room will provide a calming environment for those whose sensory systems may become overwhelmed with the day to day encounters in school life.
This facility includes a variety of features including sensory soft play objects, a bubble tube, multi-sensory lightning and sensory bean bags.