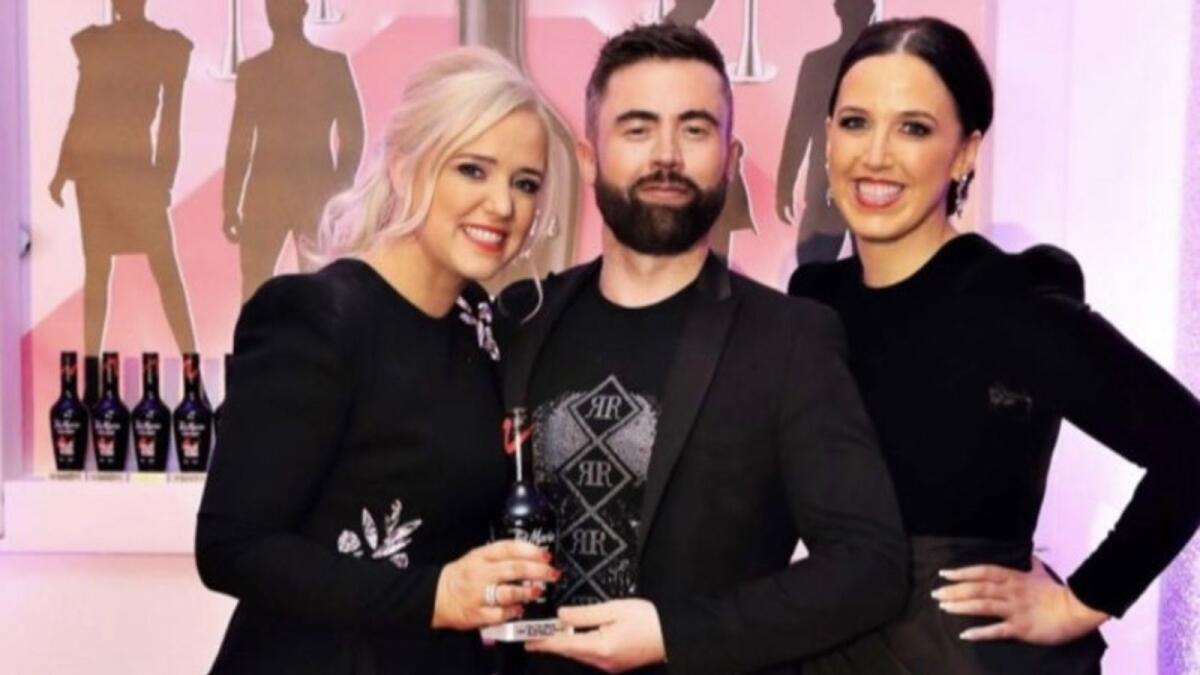 Offaly hair salon wins two awards at prestigious national awards ceremony
Cheveux Hair Salon in Tullamore has won two awards at the Tia Maria Hair and Beauty Awards which took place recently in the Silver Springs Hotel, Cork.
It is an awards ceremony for the beauty and hair industry with nominees from across the country.
Owner and acclaimed colourist, Ann-Marie Comerford, won the Best Entrepreneur of 2022 and Cheveux Hair Salon won the Best Large Salon in Leinster.
Speaking about this honour, Ann-Marie said, "We were up against big talent. It's outstanding to get it. To win both categories is unbelievable but we have a great team behind us."
The award-winning businesswoman added, "We were shocked. I couldn't believe it. To win it was exceptional."
The hair salon in Tullamore employs 20 people and they recently bought another building to expand the business further. They provide a variety of services such as cutting, styling hair for weddings and occasions, hair extensions, colouring and hair treatments.
Cheveux is one of few salons in Ireland which has an accredited trichologist on site who is an expert in scalp conditions and hair loss.
The successful Tullamore hair salon was established by Anne-Marie in 2011.