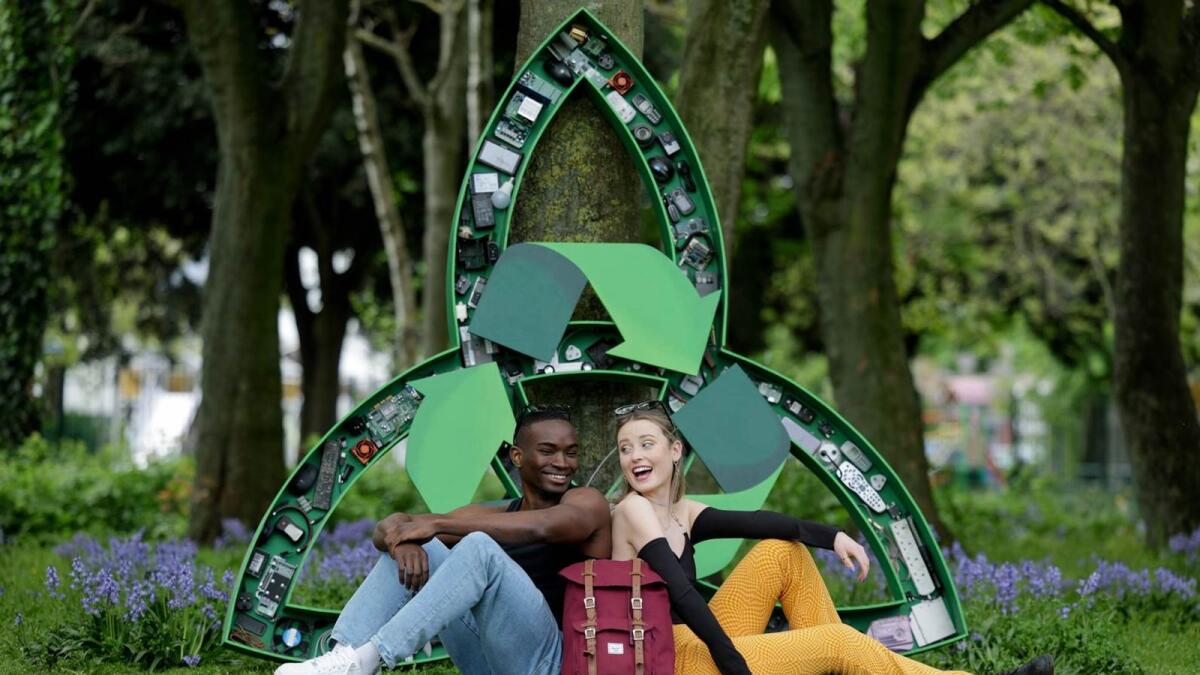 "Go Green" at Body & Soul
Festival-goers at the popular Midlands-based Body & Soul Festival later this month will be issued with a timely reminder to recycle their small electrical items instead of hoarding them in their homes.
The European Recycling Platform (ERP) has commissioned a large-scale art instillation for the Festival which is entirely made from small household electronic waste in a bid to encourage people to "Go Green."
The colourful installation is a call to action for the Irish public to stop hoarding unused or broken small electrical items within their homes, and to take them to any of the 32 recycling facilities in 13 counties operated by the European Recycling Platform that accept waste electrical and electronic equipment (WEEE).
ERP Ireland recently announced results by Coyne Research, which highlighted recycling behaviours during the pandemic. The nationally representative online survey carried out amongst 1,000 adults aged 18+ years, revealed that over two-thirds of respondents claimed to have unused electrical items in their home.
The European Recycling Platform has contributed to the circular economy for over 20 years, and is delighted to support Body and Soul as Principal Circular Festival Partner in their move towards a sustainable and more circular festival model.
Body & Soul is an independent creative festival which takes place from June 17 to 19 in Ballinlough Castle, outside Mullingar.