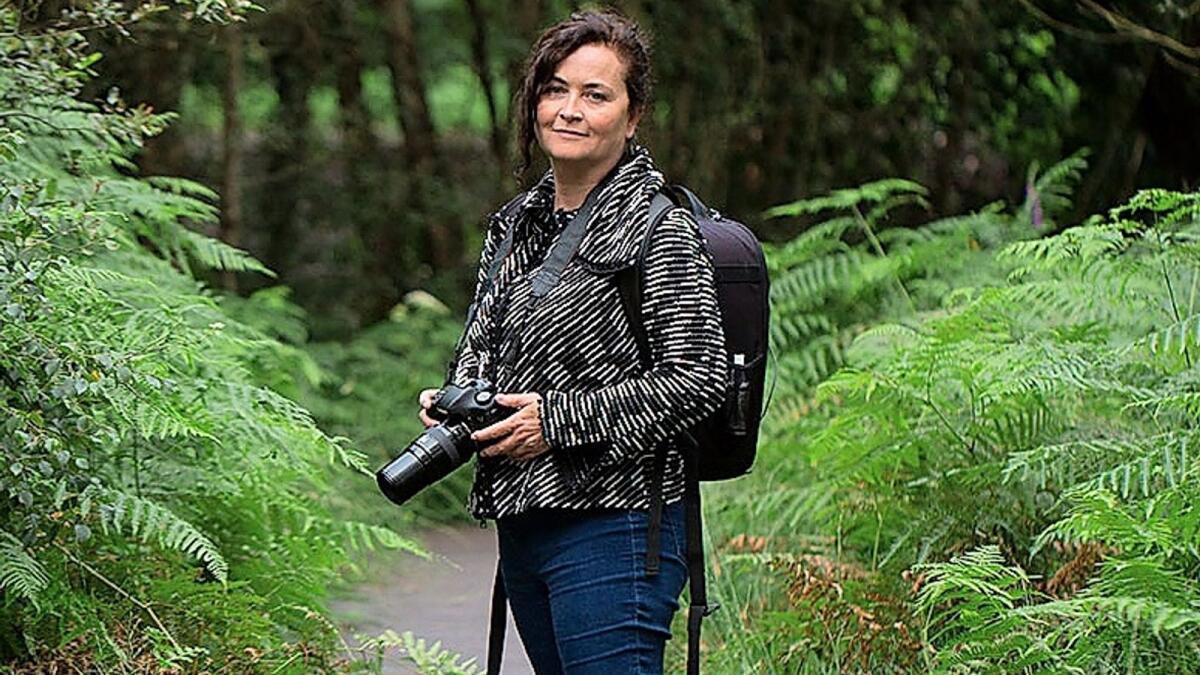 New book by local author highlights the magic of our bogs
A new book which aims to highlight the sheer magic of Irish bogs has just been published by award-winning local photographer Tina Claffey.
"Portal" was launched in Birr Castle Demesne on Thursday by another renowned local geologist, botanist and author, John Feehan, who hailed the new publication as one of Ireland's "treasures."
The new book contains striking images of the unique flora and fauna hidden within our bogs, wetlands and eskers, all of which were captured by Tina Claffey with her camera.
Renowned as one of Ireland's leading nature photographers, Tina Claffey, who now lives in Birr, spent over a decade living and working in Botswana, Southern Africa where she photographed the flora, fauna and wildlife before returning home to live in the Midlands.
She became interested in Ireland's remaining raised bogs when she settled down in Offaly, and has been working tirelessly to capture the unique landscape which she regards as one of the "last true wildernesses of western Europe."
Tina regards our bogs as "magical places" and using her special macro-photography techniques, which require a great deal of skill and patience, she has managed to capture a vast array of photographs highlighting the magic and the beauty of the peatlands landscape.
In 2017, she launched an exhibition in Birr Theatre & Arts Centre called "Elements" in which she conveyed the mood of the twilight hours, and even ventured beneath the water of the mysterious bog pools to reveal the treasures and inhabitants that are normally not visible to the naked eye.
"Elements" followed on from two earlier exhibitions, "Seoda – Treasure Under Foot" and Seoda – Treasure of the Wetlands" which also explored Tina Claffey's fascination with our raised bogs. The talented local photographer also published a highly-acclaimed book on Irish bogs in 2018 called "Tapestry of Light" which was followed by a photography exhibition of her work as part of the 'Living Bog' Project.
In her new book "Portal" Tina Claffey uses her photography skills, her observational eye and her unique perspective to create a breathtaking book which captures the beauty of Ireland's unique, rare and threatened landscape.
Margaret O'Gorman, President of the Wildlife Council of the USA, described Tina Claffey's work as "a rich testimony to the importance of peatlands to our natural heritage, and as an ark for bogland biodiversity. From the sleeping bee to the frosted fungi, Tina's photos remind us of the wonders that surround us if we only pause to recognise them."