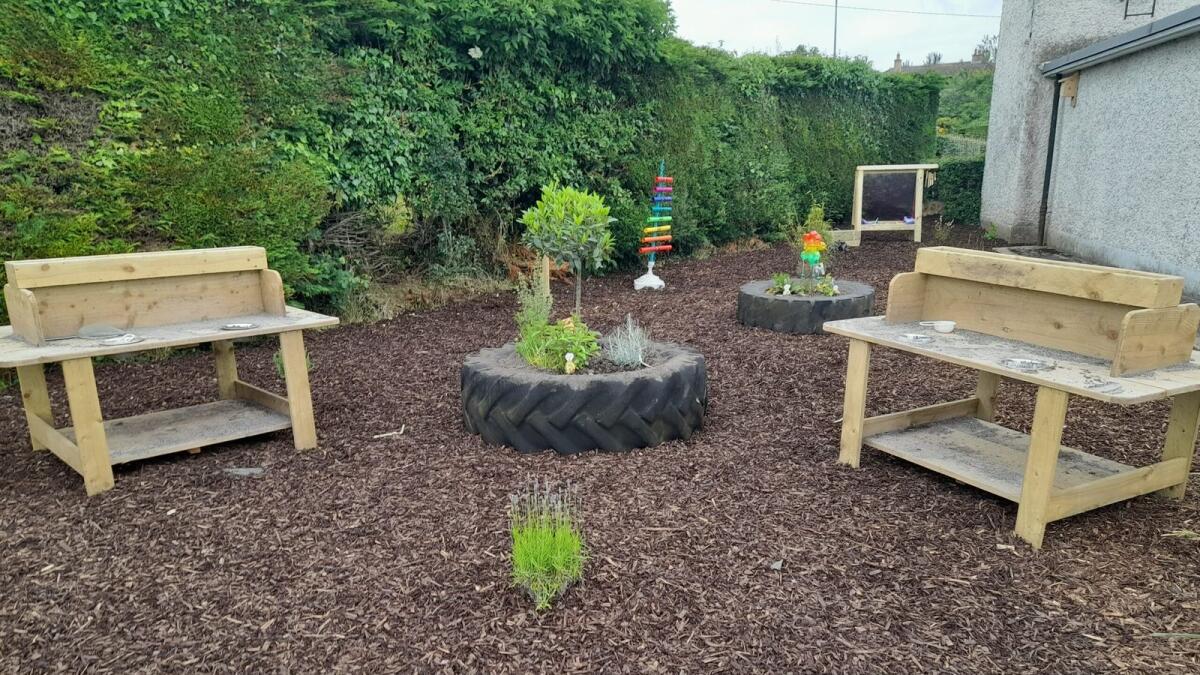 New playground and sensory garden to open at Horseleap NS
After months of preparation, the official opening of the new sensory garden and playground at Horseleap National School takes place at the school on Friday.
In advance of the event, which gets under way at 11am, principal Áine Groarke, has paid tribute to the parents association for all their hard work over the last year, and she has also extended her thanks to the many people who contributed to the completion of the playground and sensory garden project.
Ms. Groarke said the parents association had "given freely of their time" to raise funds so that the school could purchase a playground. "They also gave more of their time to ensure the playground was installed over the Easter holidays," she added.
The parents association were also involved in painting and erecting bird and bat boxes on the grounds of the rural school, which ensured that the school was awarded their Green Flag for Biodiversity.
The official opening of the new playground and sensory garden is being held to acknowledge the hard work of the parent volunteers, and as a celebration for the entire school community.
The new sensory garden was designed and planted by Billy Kelly, who selected a wide range of plants, including fragrant herbs like rosemary, thyme and lavender which have been planted in tyres.
The garden also includes two mud kitchens which are used for sensory play by pupils from Junior infants right up to sixth class, as well as a whacker tree and an easel.