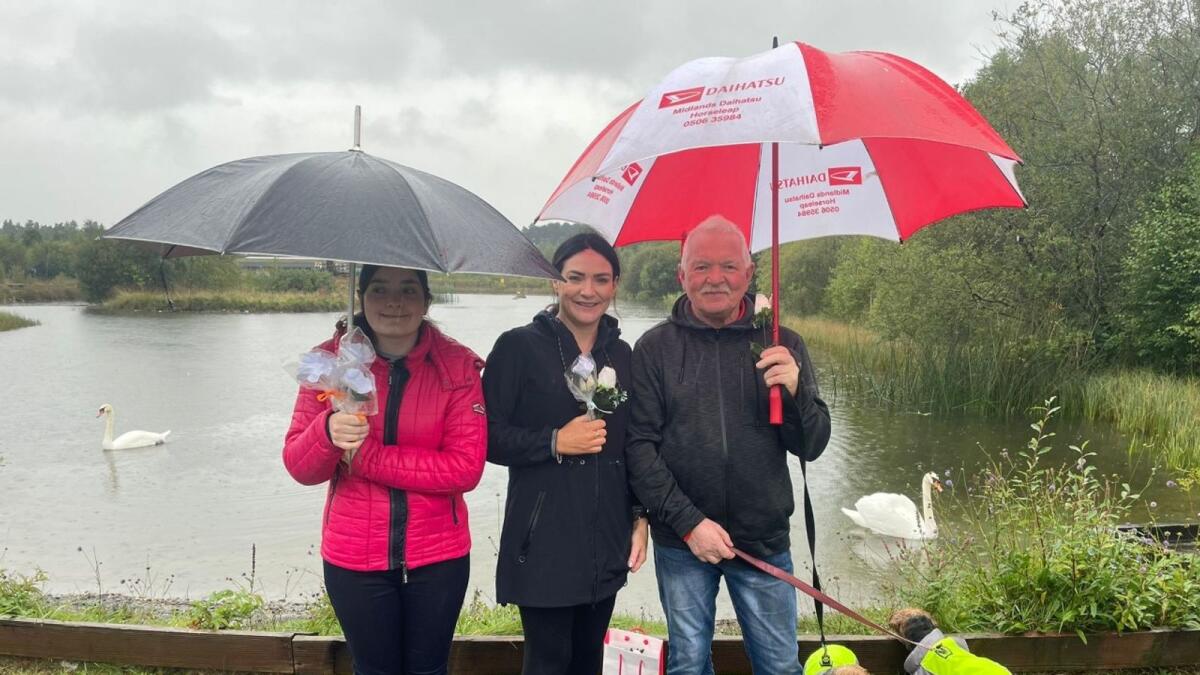 Ferbane family joins Momentum Support's first White Rose of Peace Walk
Momentum Support was proud to host its inaugural White Rose of Peace Walk on Sunday, September 11.
The initiative was launched by the company to give Momentum Support's employees, family, friends and industry partners the opportunity to walk in unity to highlight the cause of world peace.
Momentum Support employees across the country took part by walking a route of their choice while carrying a single white rose to symbolise peace. Alana Dunican, Director of HR, joined the walk with her sister Nikita and their father, Special Olympics Coach, John Dunican and the family pets Minnie and Jake.
Some students, employees and their families from St Hilda's Services, in Ferbane also joined the walk. The students of St Hilda's Services, Ferbane handmade paper white roses to support the event.
Momentum Support is a leading provider of outsourced security and facility services and an ABM company.