Sheahan helps Lusmagh to final success
Allianz Cumann na mBunscol Boys Football Group H Final
St Cronan's NS, Lusmagh 2-2, Carrig NS 1-3
The first half of this encounter proved to be a very entertaining affair. Both sides exchanged excellent scores in what early on proved to be a ding dong battle throughout. Ellie Mae Flannery got an early goal for Lusmagh, but Scott Deane hit back straight away with a goal for Carrig. Both sides exchange points up to the halftime break with Lusmagh holding a slender lead at halftime.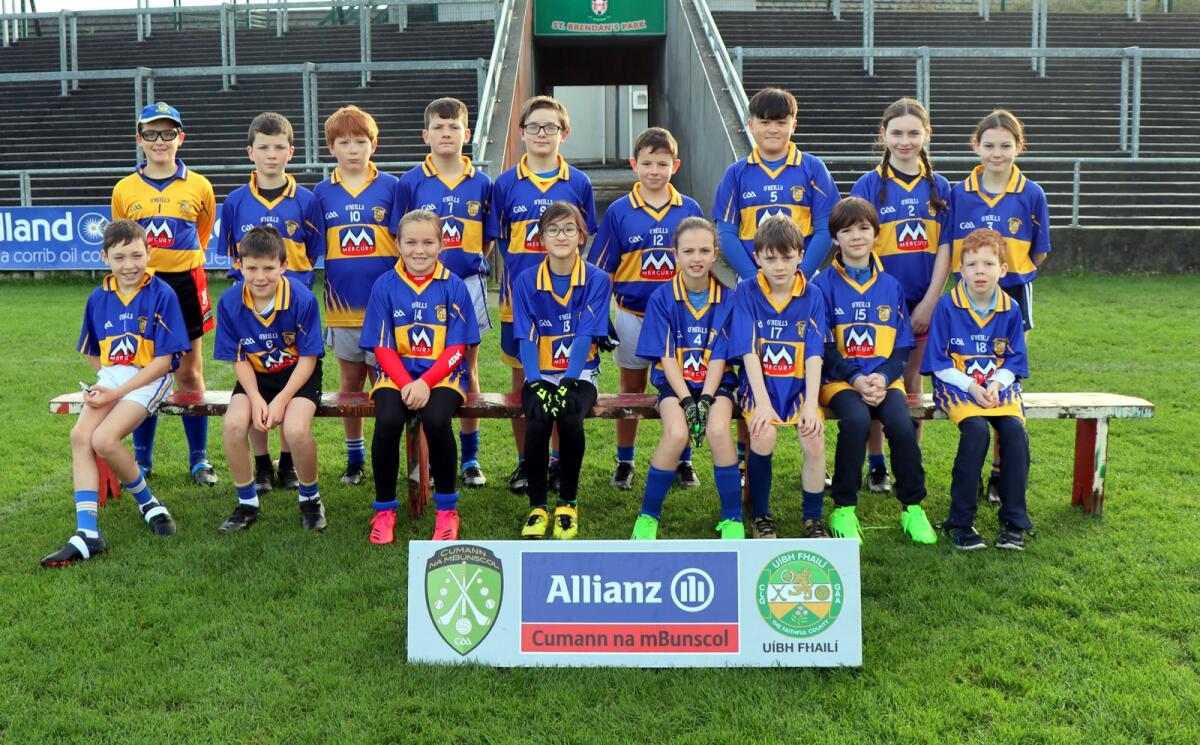 Lusmagh opened the second half with intent with a goal from Iarlaith Sheahan and quickly added another point to increase their lead. Sheahan, with a player of the match performance, drove Lusmagh on and in the end they emerged victorious. Carrig to their credit never gave up with Marty Guest, Conor Mahon and Ruairi Ginty all having a very good game. Guest in particular brought off some great saves in the goal for Carrig.
It was however to be Lusmagh's day and they went on to claim a well deserved Cumann na mBunscol title.
Carrig NS: Marty Guest, Cliodhna Gallagher, Ellie Hoctor, Pippa King, Ruaidhrí Ginty, Emjay Costello, Conor Mahon, Mark Mahon, Luke Lawlor, Scott Deane, Elliot Hanly, Dylan King, Siún Ginty, Lily Harding, Jamie O'Donoghue, Michael Murphy, Niall Doorley, Darragh Bonner
St Cronan's NS, Lusmagh: Emma Byrne, Jareth Coldrick, John Searson, Grace Moran, Conor Moran, Robin Glynn, Eamonn Sheahan, Iarla Sheahan ,Liam Hogan, Ben Kinsella, Ellie-May Flannery, Micheal Hogan, Abbie Temple, Ava Shields, Hannah Glynn, Moya Larkin, Richard Glynn, Ellen McDonagh, Darragh Greene, Jacob Weston, Serafina Kelly, Orla McGarry, Mollie Moran, James Shields.