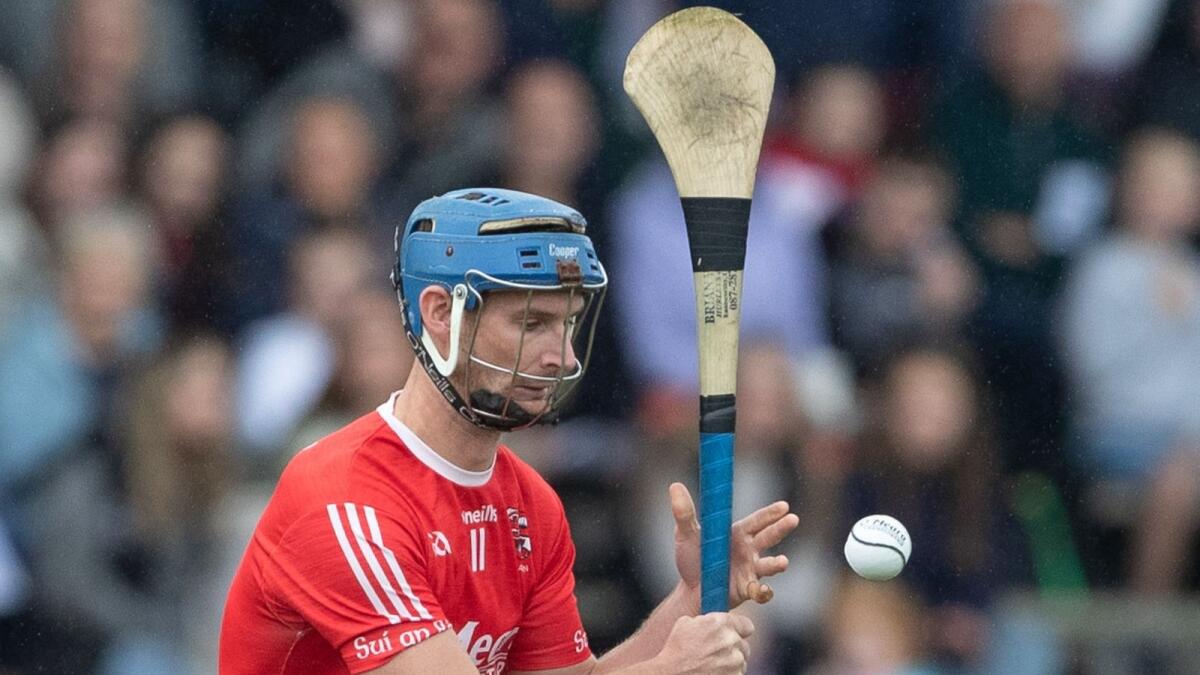 Offaly clubs look to change bleak Leinster picture
By Kevin Egan
On the field, the first weekend in November was yet another deeply disappointing one for Offaly clubs, as Ballycommon and Rhode put in competitive displays but ultimately saw their seasons come to an end.
Both Ballycommon and Rhode would have been slight underdogs going into their clashes with Multyfarnham and Ratoath respectively, but in each case, the game was there to be won at the three-quarter mark, and it only slipped away from the two clubs ever so narrowly after that.
The tension between the Rhode panel and the Ratoath sideline made the headlines in the end, but when the emotion of that aspect of things slips away, the Offaly champions will undoubtedly accept that they simply didn't pose enough of a threat up front, with one point reach from Conor McNamee and Aaron Kellaghan their only scores from play.
The emotion will creep back into things over the next seven days as they watch Ratoath prepare for a trip to Croke Park and an eminently winnable semi-final clash with The Downs of Westmeath, but fast forward another month and they'll still regard 2022 as a very successful year for the club, with the big prize of the Dowling Cup still in their possession.
So on the football front, it's a case of five clubs entered, five clubs defeated. Already Shamrocks have come and gone in the Leinster hurling championship, while Shinrone, Tullamore and Birr camogie get to put their credentials on the line this weekend.
Shinrone take on Naas and, historically, matches between Kildare and Offaly clubs in this competition have been one-sided, albeit at this stage, they are too far back to be relevant.
Kildare's last time to be represented at this level of competition was 17 years ago, when Celbridge were easily beaten at the first knockout hurdle by Naomh Eoin of Carlow, while the last meeting between the senior champions of the two counties was in Naas in 2001. On that occasion the home club were easily beaten by 2-18 to 1-5, with Gary and Rory Hanniffy scoring 1-4 each on what turned out to be Birr's first step towards winning Leinster and All-Ireland club titles.
Meetings in the 1970s and 1980s were commonplace, and older Coolderry supporters will remember vividly their 1980 Leinster semi-final against Ardclough, where their club sneaked through by the bare minimum in Portlaoise, 2-5 to 1-7. If Shinrone are to prevail tomorrow, then that's the sort of margin that is likely.
The gap between Offaly and Kildare hurling is now much narrower, and the Lilywhites' strength is strongly concentrated in their four-in-a-row champions, who last February picked up an All-Ireland intermediate title.
Add in the fact that first time champions still have a very poor record in competition – albeit Shinrone have had plenty of time to celebrate appropriately and still reset for this fixture – and home advantage for Naas, and it's not hard to tell why this has been pitched as a 50/50 game.
Given the physical profile of Naas, they're probably the smarter bet. Winter hurling will suit a team that is incredibly big and powerful, while it will be harder for some of Shinrone's craftier players to play their normal game. Players such as Derek Morkan, Ciarán Cleary and Killian Sampson will be fine, but the likes of Seán Cleary and Luke Watkins are less likely to thrive on a soft, small pitch – and Naas simply don't field hurlers like that, they are universally either very big, very physically hardy, or both. Play this game in August and we'd fancy Shinrone to prevail, but not so much tomorrow.
Conversely, Tullamore will be quite comfortable with the conditions and the venue tomorrow for their intermediate clash with Fr Dalton's (O'Connor Park, 1.30pm). It's not that the Westmeath outfit are shrinking violets – football supporters will know all about John Gilligan and Kieran Martin, neither of whom will take a backwards step, while their game is often built around direct confrontations, one-on-one battles and winning frees for Owen McCabe to convert.
There's an element of futility about this game as Danesfort look like the class act of the competition, and the winner of this fixture will almost certainly have to travel to Nowlan Park to take on Richie Hogan and his colleagues. That said, the second best team in the race (on paper) is probably Trim, so there's a chance the Meath winners might turn over Danesfort at the weekend. Either way, this is a relatively local derby that's worth winning in its own right, and while our gut feeling is that Shinrone might struggle, we'll back Tullamore to advance by a narrow margin.
The prognosis is very different when it comes to the Leinster senior camogie semi-final, with Birr down to host Oulart The Ballagh on Sunday at 1.30pm. It's not an exaggeration to say that the entire Offaly team – or indeed the rest of Wexford – would have their work cut out handling this Oulart group.
It's the definition of a shot to nothing, going from winning your first county title with a group of players to taking on a side that played in the last two All-Ireland finals, winning one of them. This should be a great learning experience for Birr, but it's unlikely to be an enjoyable one all the same and staying within a dozen points – even allowing for poor scoring conditions – would represent an excellent afternoon's work.