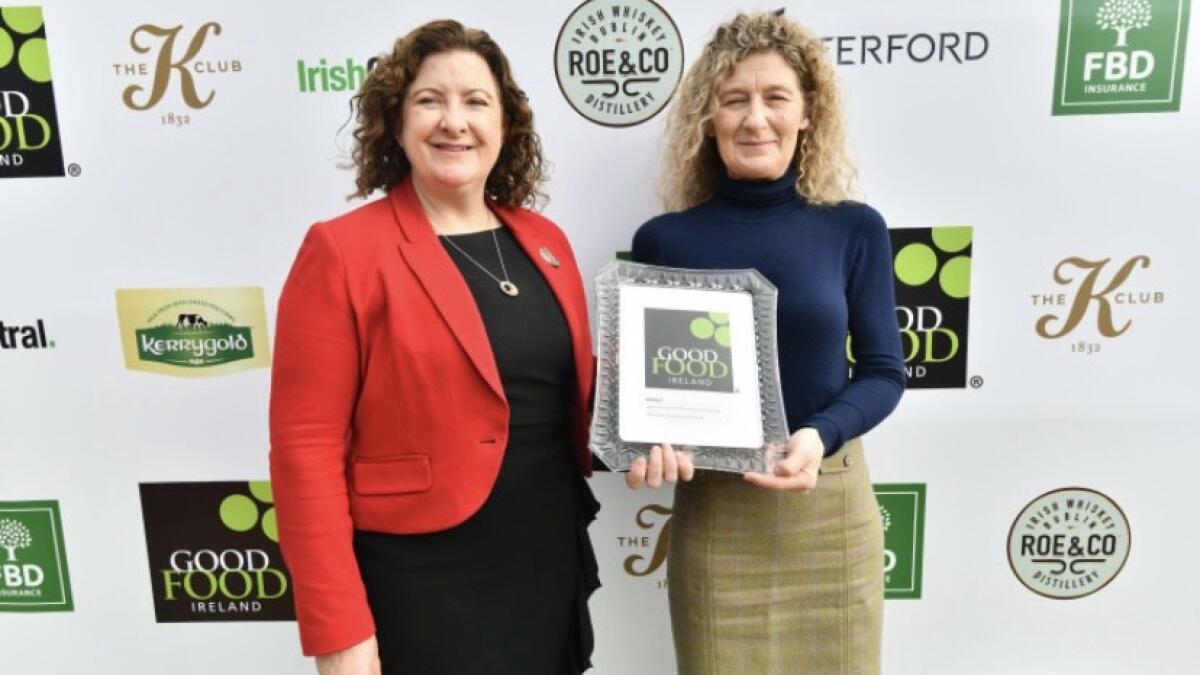 Offaly business wins key award for local producers
Wild Irish Forager's & Preservers based in Shinrone has been crowned Jams & Savoury Producer of the Year by Good Food Ireland.
The Jams & Savoury Producer of the Year Award (sponsored by Roe & Co) "recognises producers for their premium produce and commitment to Irish provenance, leading the field in their production ethos, cultivation and catch practices and the top-quality produce it results in. Good Food Ireland® judges acknowledged producers with a focus on environmental sustainability, preservation and collaboration with the local community."
Founder and Managing Director of Good Food Ireland, Margaret Jeffares, said: "There has been great excitement around the return of the Good Food Ireland Awards this year. Each of those wonderful businesses who made the shortlist are a committed collection of passionate and driven people who genuinely capture the essence of Ireland's food and drink. All the judges would like to extend our heartfelt congratulations to today's winners who we feel really do go above and beyond to inspire travellers, international consumers and locals to seek out real authenticity and Irish provenance."
General Manager of The K Club, Paul Heery, added: "It has been an absolute pleasure to host the business lunch for the Good Food Ireland Awards and see our hotel bursting with some of our country's greatest food champions. Such hard work and passion goes into the production and provision of food and drink across our shores, to see that care and commitment properly recognised and the support businesses give to one another is a very special thing."
Returning for the first time since the pandemic, the awards which were proudly sponsored by Kerrygold, Irish Farmers Association, Bord Bia, Tourism Ireland and National Dairy Council, were opened by Minister for Enterprise, Trade and Employment, Simon Coveney. The event was attended by around 300 guests including business owners, Irish and international chefs, buyers, food and drink writers, media and industry leaders. Special Advisor to the Secretary General of the United Nations World Tourism Organisation, Anita Mendiratta, delivered the afternoon's Key Note speech.
Award winners were selected through mystery inspections and assessments of those businesses approved by Good Food Ireland and shortlisted by an independent panel of Irish and International leaders including Founder and Managing Director of Good Food Ireland Margaret Jeffares, journalists John Wilson and Amii McKeever, IFAC Consultant Stephanie Walsh and Executive Chairman and Owner of Odyssey International Kevin Shannon. Members of the public also cast their votes online for their favourite places across Ireland in the Food Lovers Choice Awards.
What sets the Good Food Ireland Awards apart from all others is their cross-sector approach, celebrating the successful collaboration of agri-food and tourism working together for inclusive economic growth. Each award is underpinned by premium quality, exceptional achievement, innovation, agility and resilience, together with a core commitment to local Irish provenance, community, sustainability and a culture where all can flourish.
Wild Irish Forager's & Preservers based in Shinrone is a small family-run business deeply rooted in the heart of Ireland where they forage from the woodlands, meadows, hedgerows and boglands. They produce syrups, shrubs and preserves.
For more details about the awards and general information about Good Food Ireland visit goodfoodireland.ie