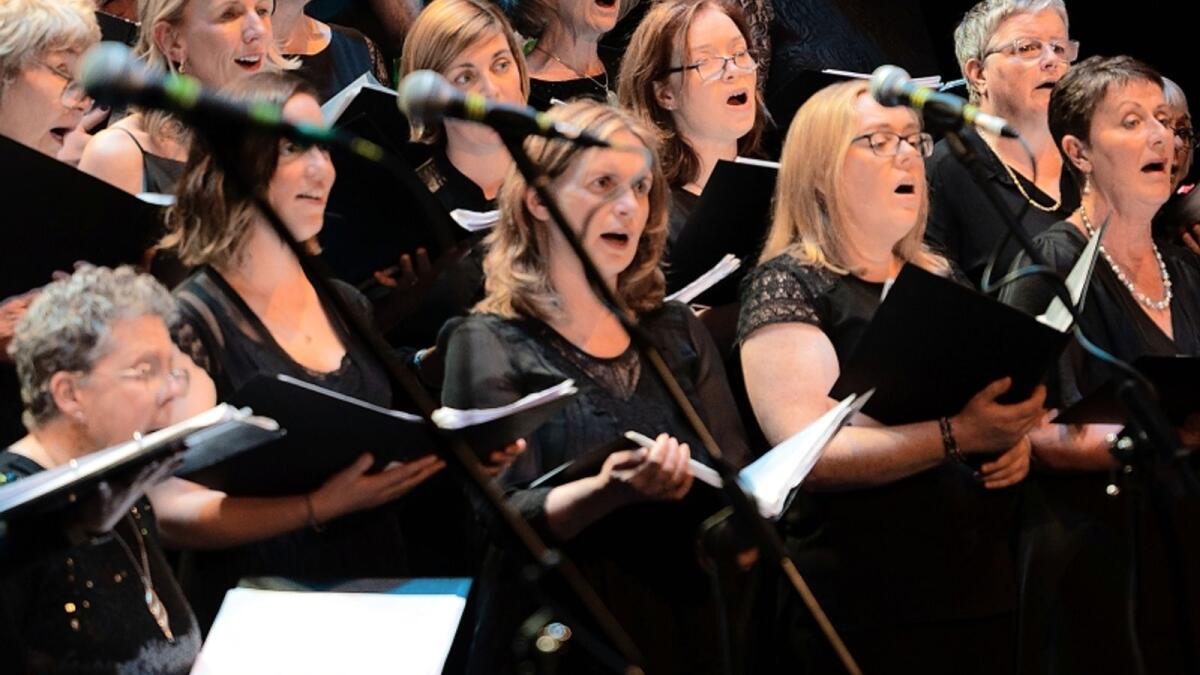 Local choirs joined together for special afternoon of vocal delight
Previous
Next
Offaly County Council presented a dedicated afternoon of vocal delight in Ireland's newest arts centre, Esker Arts in Tullamore, for the Bealtaine Festival 'Roots & Shoots' series of events on Sunday, May 28.
The staff choirs of Offaly County Council and HSE Tullamore, together with Le Chéile Singers and under the assured guidance of Musical Director Andrius Kozlovskis, presented "Timeless Tunes", a lively and eclectic mix of music from across the ages.
A specially curated programme of songs from a variety of genres was performed in three-part harmony, with live musical accompaniment throughout by Ciaran Whelan, in the beautiful surroundings and acoustics of Esker Arts.
It was an afternoon of song, memory, fun, and culture where the programme covered a broad range of classics from The Beatles and Bob Dylan to musicals such as Les Misérables and West Side Story.
The performance once again showcased the broad appeal across the community to attend events in the newly opened venue, with a full house in attendance.
Offaly County Council staff founded their choir in 2013, and it includes both serving and retired staff. Their Musical Director Andrius Kozlovskis is from Lithuania. He conducts a number of choirs in the Athlone and Tullamore areas including the HSE Tullamore Staff Choir.
HSE Tullamore Staff Choir is made up of over 40 HSE staff members, all of various roles and professions across the health service. They sing to promote their own health and perform to spread joy to their patients, colleagues, and the public.
Le Chéile was established in 2007 in Tullamore and is the brainchild of Andrius Kozlovskis. Finalists in Midland's Got Talent 2010, Le Chéile singers have performed at a great variety of events.
Bealtaine is Ireland's national festival which celebrates the arts and creativity as we age. The overall festival is run by Age & Opportunity. Offaly has seen a range of events especially targeted for this demographic across the month of May, with a plethora of arts events taking place at Birr Theatre & Arts Centre, Esker Arts, Offaly's libraries, and beyond.