This week: a history of plagues and epidemics, inspired by the Covid emergency
This week there's a history of plagues and epidemics, inspired by the recent Covid emergency. There's also a look back at the life of a doctor with literary interests, and two novels, both by Irish female authors, about the joys and indeed the perils of same-sex romances.
Slant, Katherine O'Donnell, New Island, €16.95
The story opens in 2015 and Ro canvassing on doorsteps for a yes vote to the Marriage Equality Act. Ro is middle-aged now, and like the rest of us, more than a little world-weary. But this proposed change to the constitution has stoked new fire in her belly. The first chapter of the novel states the case for yes vote so eloquently and passionately, it's hard to believe anyone with a crumb of common sense, never mind the loftier ideals of humanity or compassion, could have voted no. But they did. In their thousands. And the country has its younger voters, largely, to thank for the legislation being passed. At the beginning of this novel, the vote has not yet happened and Ro is pessimistic about the outcome. Still, she has to carry on.
Time rolls back to the '80s and Ro has left Cork to work among the undocumented in America; she meets an English Fulbright scholar, Jenny, and falls instantly in love. But Ro is in another relationship with the controlling Terri and things are messy. Ro has many gay young men in her 'tribe' and AIDS will take the lives of most of them. Her anger will catapult her into activism, while her mostly unrequited love for Jenny will persist. It's an education, this book, as well as being beautifully written. If you like Emily Dickinson, all the better.
A Life in Medicine: From Asclepius to Beckett, Eoin O'Brien, Lilliput Press, €25
Professor Eoin O'Brien is a retired cardiologist of international renown and this memoir is underpinned by the idea that it's our encounters with other people that define us, rather than some vague process on our part of self-realisation. In this account of his life, he splits the story into three parts; his early life in Dublin, his life as a medical student in the 1950s and later a doctor, and finally his fascination with the arts and his relationships with artists and writers in Dublin and in Paris, where he became a close friend of Samuel Beckett.
O'Brien's life challenges the arts/science schism that still persists in education today, founded on the fallacy that you can be good at, or interested in, one or the other, but surely not both. O'Brien was, and remains, passionate about both. Or to quote John Banville's introduction: 'Eoin O'Brien specialised in cardiology, but his love was for writing and writers, painting and painters.' It's a most unusual life story, and the final chapter details his friendship with Samuel Beckett, who he remained in contact with until Beckett's death in 1989. It's a fascinating chronicle of life in mid-to-late 20th century Ireland, both in medicine and in culture.
Foreign Bodies: Pandemics, Vaccines and the Health of Nations, Simon Schama, Simon and Schuster, €42
Renowned author and historian Schama shines a light on the social history of epidemics and their cures in this enthralling book, which even for the Covid-fatigued makes for a compelling read. It also proves the old adage that fact can be stranger – and more outrageous – than any work of fiction could possibly aspire to be. He begins a lengthy introduction in the spring of 2021, what he calls 'the thirteenth month of confinement' and moves back in time in the first part of his book, to Voltaire's brush with smallpox and the general effect of that disease on the population of France, going on to examine the life and times of epidemiologist Adrien Proust (Marcel's father, who knew?) and then to the innovative Waldemar Haffkine, responsible for millions in India being vaccinated against cholera and bubonic plague. But he was also a Jew. And history tells us how Jews were treated in the late 19th and early 20th centuries. He then comes full circle, back to Covid-19 and its impact worldwide.
"– wars and revolutions", he writes, "the rise and fall of cities and empires, fevers of faith, the heaping up and emptying out of wealth – have been circumscribed by what we have done to nature and what it has done to us". It's simply not possible to do justice to this work in a short review, but as a chronicle of scientific medicine versus homespun, ridiculous, bigoted politics – something we witnessed for ourselves only a very short time ago – it is a staggering eye-opener.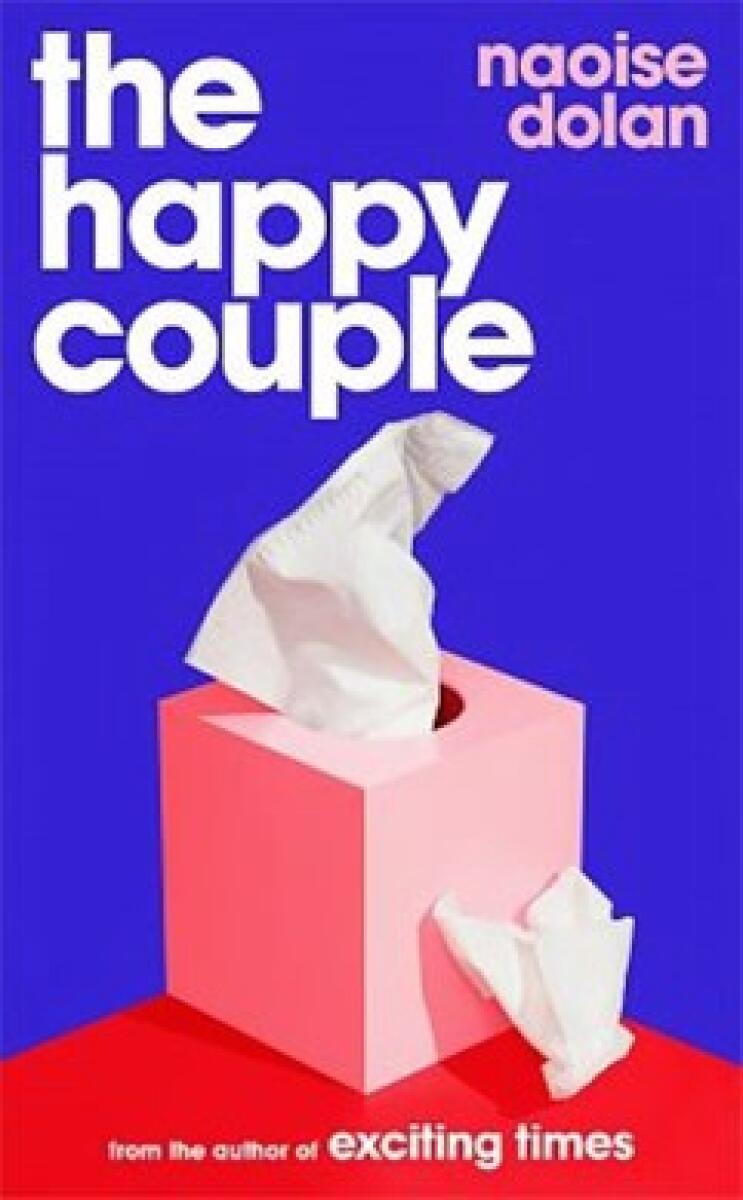 The Happy Couple, Naoise Dolan, Weidenfeld and Nicolson, €14.99
Luke and Celine are getting married. It's really the worst idea you can imagine, as you read their histories. But they're going through with it. Luke is a Londoner of Irish parentage, working in big tech in Dublin. He has had previous relationships, the most significant of which was with a man, Archie. Celine is Irish, a concert pianist who's paying the bills by giving piano lessons and she's also had previous relationships, the most significant being with another female musician, Maria. Their friends can't see this working. Even Celine's train-wreck of a sister knows this couple are on a hiding to hell. Still, they persist. Celine lives in hope, while Luke lives in… well, in his own self-justified, mixed-up world.
It's not really about the wedding, though, even as the date looms ever closer. This is a study of the complications of 21st century 'love' with all the baggage and indeed the nonsense it entails. And almost nobody can spot that nonsense with such hilarious, forensic detail as Dolan, who supplies if not a laugh on every page, then at least several wry grins. And for this reader, it wasn't the warily-engaged couple that held my attention, but the varied and extremely eloquent supporting cast, all brilliantly offering their own flawed tuppence worth. Four Weddings and a Funeral this ain't.
Footnotes
The 2023 Fleadh Cheoil na hÉireann is in Mullingar from August 6 to 14, so don't say you weren't warned well in advance! It's a must for Irish music lovers and promises much to be seen and heard. See fleadhcheoil.ie for details.
The Galway International Arts Festival runs from July 17 to 30 and is all set to be a bumper year. See giaf.ie for details.