Navan teacher wins Athlone Towncentre's Friday's Most Stylish at Galway Races
Jordan Cooney from Navan, has been announced as winner of 'Friday's Most Stylish' sponsored by Athlone Towncentre at the Galway Races.
Wearing an ASOS Design red and pink trouser suit, Jordan elevated her look with shoes from Boohoo and a handbag from Kildare Village. She completed her race going outfit with a red and pink headpiece designed and made by milliner Majella Lennon from Galway. The easy elegance of her outfit perfectly complemented Friday Summer evening racing in Ballybrit.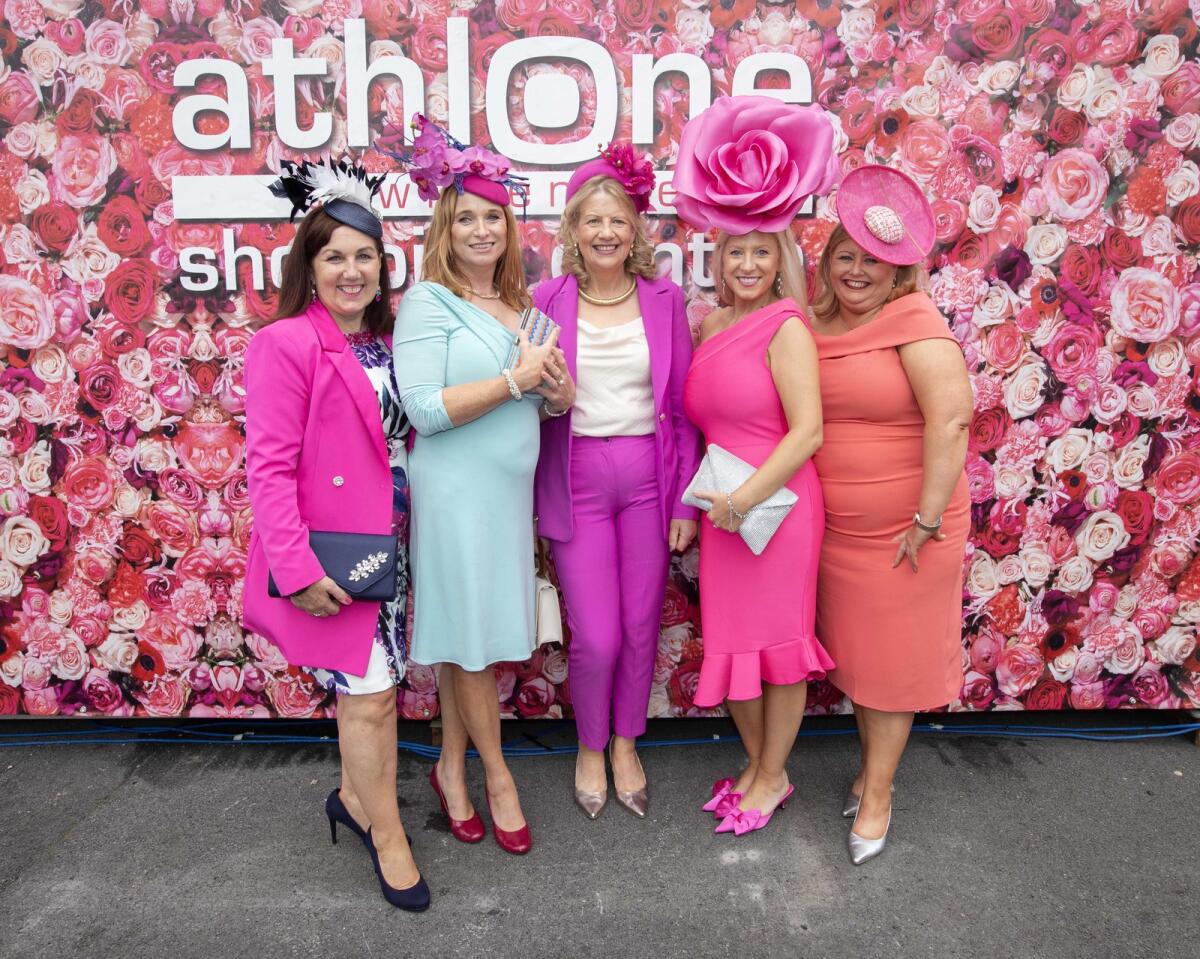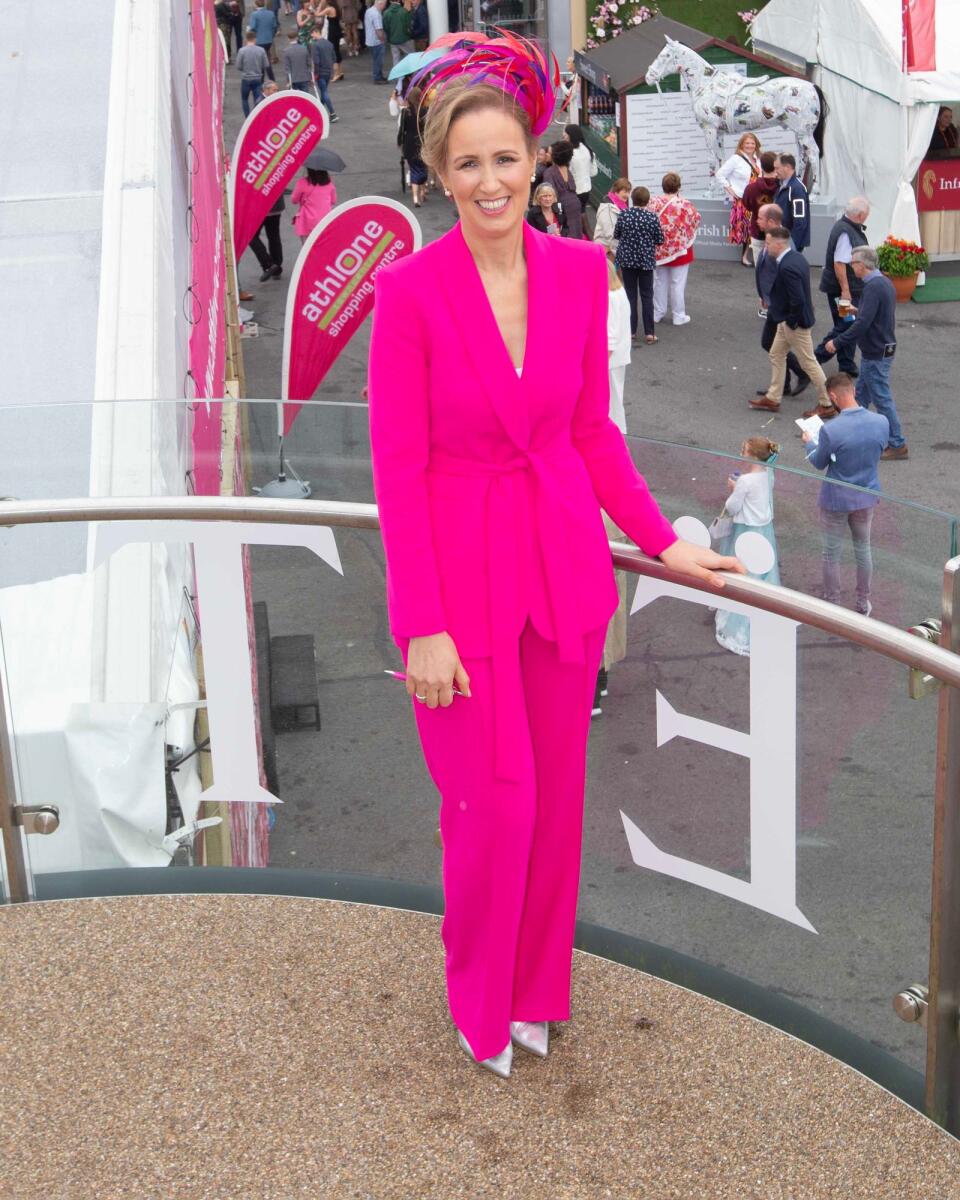 One of the key reasons Jordan was chosen as winner of Athlone Towncentre's 'Friday's Most Stylish' was due to the way she created a wholly individual look incorporating pieces from high street stores and an independent designer which are reflective of the variety of retailers housed in Athlone Towncentre.
Jordan takes home the biggest prize fund on offer for the competition yet, which is worth in excess of €3500. She has won a €2000 Athlone Towncentre Gift Card, a luxury two-night break in the four star Sheraton Athlone Hotel in a Deluxe Tower Room with dinner & spa treatments and a €500 gift card for a piece of her choice from Fields The Jeweller, who are one of the many retailers located in Athlone Towncentre.
'Friday's Most Stylish' has proven to be one of the biggest gatherings of race going fashion lovers to date on the Friday of the Festival. Celebrity judges Arthur Gourounlian, TV Broadcaster & Creative Director and Marietta Doran, Fashion Stylist & Racing Style Presenter were joined by Shirley Delahunt, Manager of Athlone Towncentre. With the competition in its eleventh year, the spotlight has been on fashion forward style mirrored by the contemporary retailers resident in Athlone Towncentre.
Speaking about her delight at being announced as winner of 'Friday's Most Stylish' sponsored by Athlone Towncentre, Primary School Teacher Jordan said: "I had not planned to attend today until my friend talked me into it this morning. I am absolutely thrilled."
Speaking about her plans to enjoy her prize Jordan said: "I am going to bring my friend Bronagh who encouraged me to come today to enjoy the Shop and Stay break which is part of my prize. I am planning on going on holidays soon and think I will definitely hit Zara in Athlone Towncentre when we are there to spend part of my Gift Card."
Marietta was confident in the winning choice stating: "I chose Jordan today as she was the stand out winner. Her style, her poise, and her grooming, oozed head to toe glamour. Above all else her colour prints and tailoring were fabulous. She was such a gracious winner. She epitomises everything Athlone Towncentre Friday's Most Stylish is all about."
Arthur was delighted with his choice of Jordan as the winner saying: "What I was looking for were bold colours and that 'Je ne sais quoi'. I felt that our winner Jordan represented everything we were looking for. She absolutely delivered. I loved seeing Jordan embracing a suit and tailoring. I love how she wore it. She focused on the details. She accessorised everything perfectly. From her top underneath the suit to her earrings and her necklace. Straight away when I saw her I knew she was my winner."
Athlone Towncentre Manager Shirley Delahunt said: "We are thrilled to see another deserving winner of this year's 'Friday's Most Stylish' competition. The decision of choosing a winner proved to be highly challenging with so many beautiful looks worn by women enjoying this evening's Racing in Galway. Jordan has demonstrated that racing style is more about reflecting one's individual personality and love of style as opposed to spending an exorbitant amount of money on clothing one cannot wear more than a handful of times. Friday evening of race week is a highlight in the calendars of stylish race goers from far and wide. We have seen a real evolution of style at the races over the last number of years which perfectly complements the high street stores and boutiques we house in Athlone Towncentre."
Social Media fans can check out behind the scenes action on the Athlone Towncentre Facebook and Instagram accounts which were taken over by Rebecca Rose Quigley, a previous winner of 'Friday's Most Stylish 'who is now a talented stylist and influencer and forms part of the Personal Shopping Team in Athlone Towncentre. Viewers have exclusive access to style around the racecourse as was seen throughout the day.
Talking about Friday's Festival meet, Michael Maloney, General Manager of Galway Racecourse said: "The Friday of our seven day festival has grown from strength to strength. Style competitions at Galway Racecourse such as 'Friday's Most Stylish' sponsored by Athlone Towncentre add to the excitement and enjoyment of the day. Advance ticket sales were very strong again this year, proving its huge appeal and popularity."