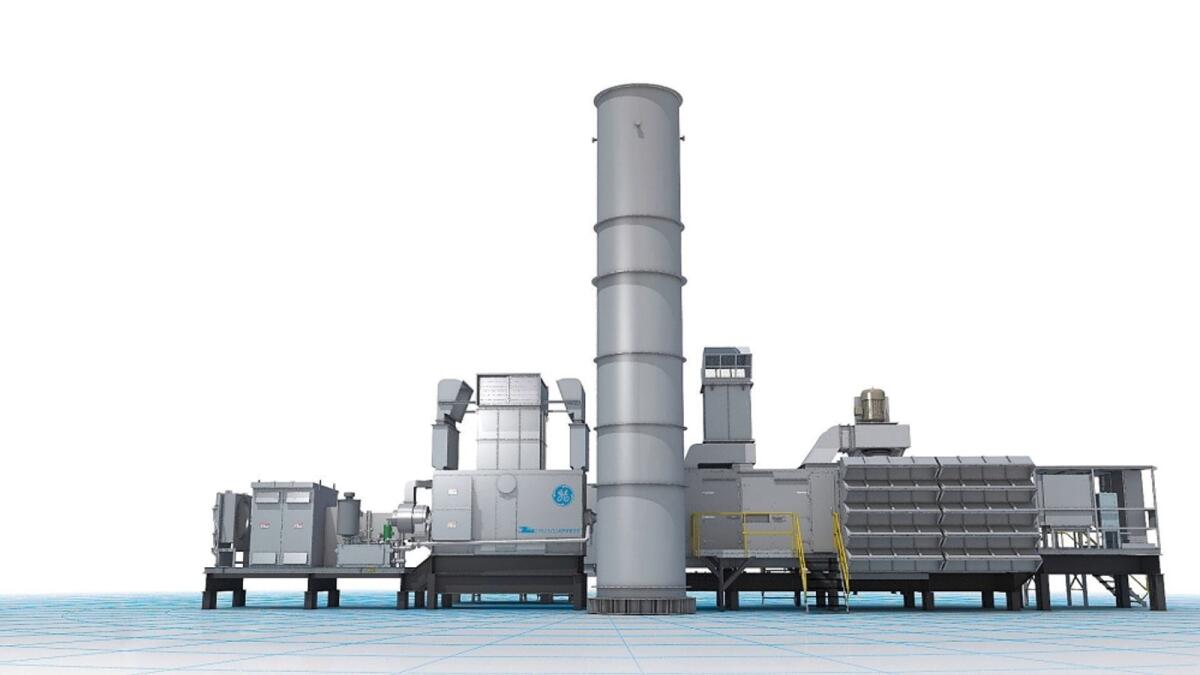 Full construction to proceed for Shannonbridge power plant
Full construction is now to commence on an emergency gas-fired power plant at the site of the former Shannonbridge Power Station.
One of two companies contracted to develop the project, Argan, has confirmed it has been granted full notice to proceed on the project.
It said it would work "collaboratively with all interested parties to achieve the targeted completion date of early 2024".
It had been stated by the ESB that the plan was to have the supply in place for the "2023/2024 winter season".
The plant aims to enhance the region's power infrastructure and to ensure a reliable electricity supply during critical situations and emergencies.
It involves eight gas turbine units, fuelled by diesel oil, whcih are to be supplied by GE Vernova.
Argan has an engineering, procurement and construction contract with GE Vernonva for the project.
The Shannonbridge project will also include eight 30-metre tall steel exhaust stacks and two 110kV generator step-up transformers.
The emergency plant will have a maximum running time of 500 hours per annum, and operate only intermittently to meet emergency supply needs.
The project by the ESB was given the go-ahead by the Minister for the Environment, Climate and Communications Eamon Ryan in April last, after an assessment by An Bord Pleanála.
The project is being pursued following legislation designed to address potential electricity supply deficit over the coming winters being passed by the Oireachtas late last year.
The project is independent of the ESB's plan to demolish the existing power station and develop battery storage systems at Shannonbridge.
This temporary generation capacity will be in place until 2027 at the earliest, with provision in the legislation to extend to 2028.
The Commission for for Regulation of Utilities (CRU) had indicated that if the proposed emergency generation did not proceed, there would be a clear risk that power outages could occur.
Work commenced earlier this year on the site under limited notices to proceed.
"We understand the importance to Ireland of having a robust and reliable national power supply, especially during times of high demand," said Billy Nolan, Managing Director of APC, a subsidiary of Argan.
The Shannonbridge Project is expected to serve as a vital resource to ensuring the security of the electricity supply when the country needs it."
Argan said it is "committed to cooperating with local stakeholders, including government agencies, regulatory bodies, and the community throughout the project. "By engaging with local suppliers and contractors, both companies aim to maximize regional employment opportunities and make other positive contributions to the local economy."