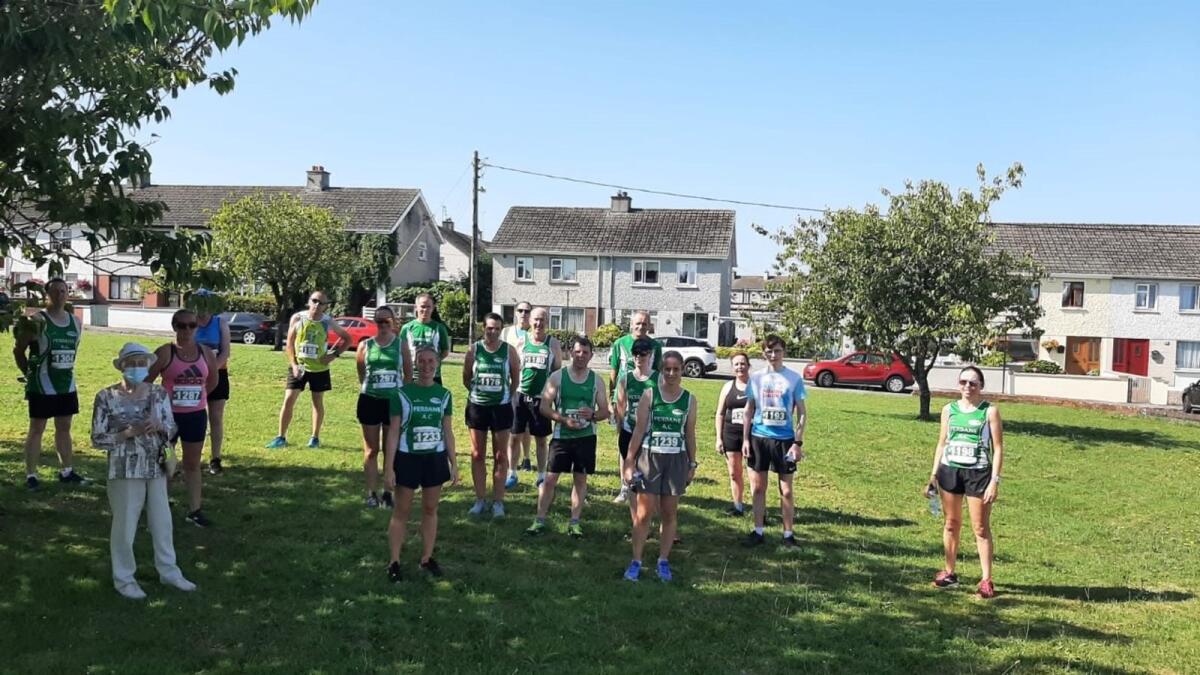 Over 100 athletes take part in the limited Hugo Smith Memorial 5k
Sweltering heat greeted the return of the Hugo Smith Memorial 5K road race last week with limited numbers participating due to Covid-19 pandemic.
126 runners took part in the event, where there was a palpable sense of excitement in the air with some runners arriving very early to savour the atmosphere.
This was the first year that the event took place since the passing of Marion Feehan, daughter of Hugo Smith, who was one of the chief organisers of the event in memory of her father.
With very high temperatures making the run tough on everyone, some great performances were nevertheless recorded in a high quality field with Mick Fogarty from Glynwood, Athlone, once again triumphant in first place in a time of 15:30.
Andrew O'Brien Kildare A.C. a visiting athlete came second in 15:45 Paul Buckley 16:12 in third place. Fogarty and O'Brien had a great battle from start to finish and Mick's win was indeed hard fought against the visitor.
In the women's field Bridget O'Sullivan ran an excellent race to claim first prize in female over 40 category.
Huge congratulations to all our participating athletes who braved the blistering heat to complete on the day to run great times.
Runners from all over the county of Offaly and beyond attended this hugely successful attempt to reintroduce road racing in the County after a long absence and the club would like to express our gratitude to these athletes for attending on the day.
The club also thanks the small army of dedicated volunteers who organised and ran the event, and acknowledges the assistance provided by Offaly County Council, Gallen Utd Football Club, and O'Callaghan's Centra.