Rahan woman completes epic all-Ireland hike
An Offaly woman walked 500 kilometres... and then she walked 500 more.
It might sound like a song by The Proclaimers, but for Ann Marie Larkin it was her everyday reality in recent weeks as she hiked the full length of the island of Ireland to raise funds for the Offaly Hospice Foundation.
The Ballincloghan, Rahan, woman set off from Castletownbere, Cork, on August 22 and made it to the finishing point, at Ballycastle in Antrim, on Sunday last, September 18.
By that stage, her feet had taken her a remarkable 1,012 kilometres in 28 days.
"It was a tough four weeks by the end of it, but an overwhelming experience all the same," Ann Marie told the Offaly Independent this week.
A former member of the Defence Forces, she has completed a number of gruelling physical challenges in the past and that experience stood to her on this occasion.
"I feel fine after it," she told us on Tuesday, as she enjoyed some well-earned downtime in Belfast. "I'm well used to doing challenges and I don't even have blisters on my feet! Overall, I'm very content."
Ann Marie set up an online GoFundMe campaign to invite donations for the Hospice in support of her hike, and at the time of writing more than 100 people had made contributions amounting to €4,245 in total.
It's a sum that far exceeded Ann Marie's expectations. "I started out with a target of €1,000, and I would have been grateful to get that much, so to raise over €4,000 is more than I could have imagined."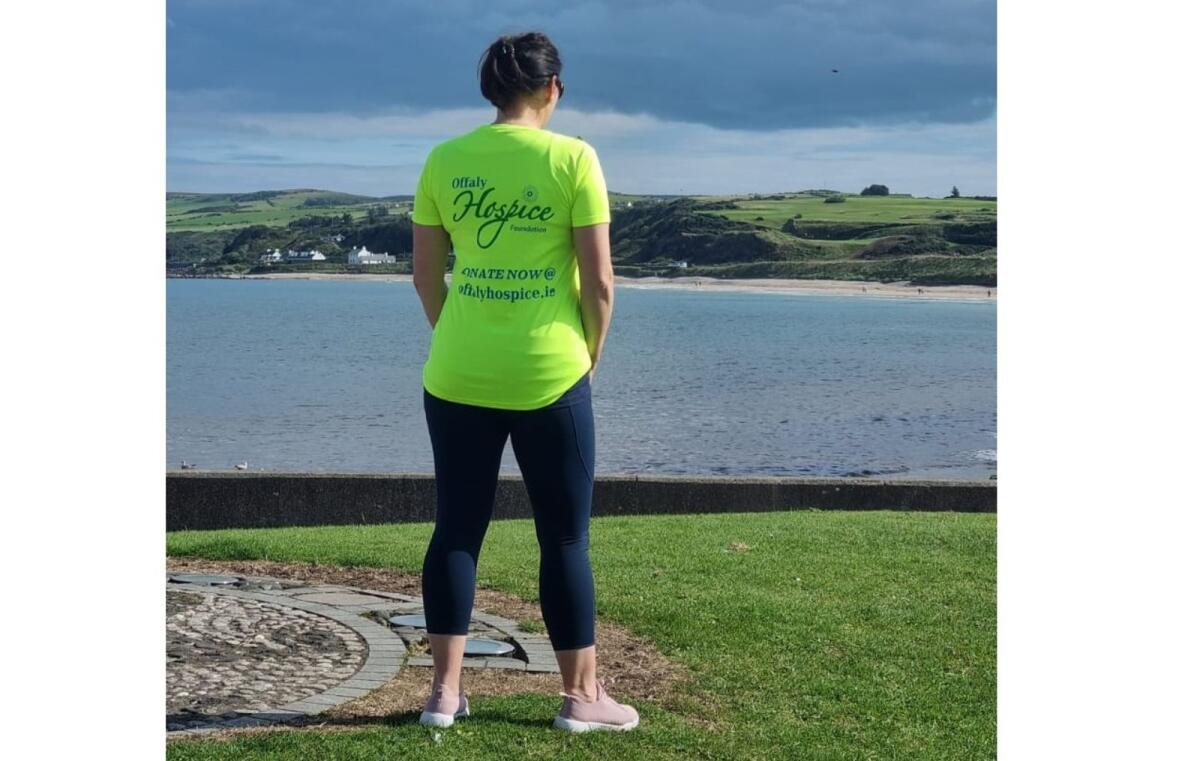 Her highlights of the hike included the Beara Way trail in Cork, which was well-marked, with "coastal views and rugged mountain rain," and the Hymany Way in East Galway, which was "a nice flat walk through bog land and beautiful forest trails."
The Sperrin mountain range and the coastal route along the Ulster Way featured "beautiful landscape for miles" and "way too many" climbs.
"Hitting the coastline made it all so real as to how far I came," she said.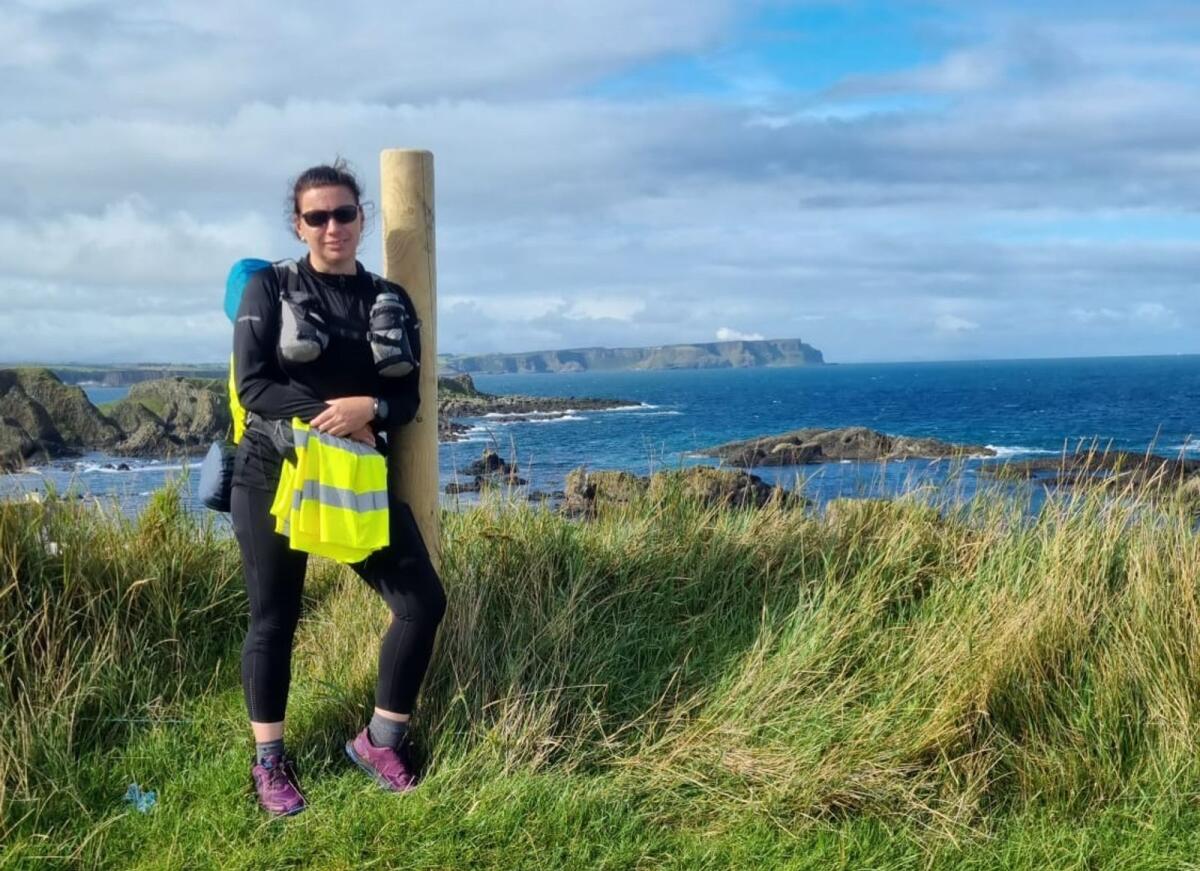 Ann Marie wanted to publicly thank everyone who supported her thoughout the climb and all those who donated to her GoFundMe page.
She had a special word of thanks for Breeda Fleming from Rathmore, Kerry; Dolly Collins, from Rahan, Tullamore; and Louise O'Ceallachain from Lustia, Roscommon, who each helped out with accommodation, bag drop-offs and coffee runs at various stages of the journey.
She also thanked her sister, Helen Larkin, who joined her for the final stage of the hike, into Ballycastle, to celebrate Ann Marie's achievement of walking the length of Ireland.