New York pub to display a little piece of Clara!
Two Offaly men who are opening their second pub in New York City have arranged for a special memento of their native Clara to be displayed on its walls.
Trevor Kelly and Danny Price commissioned an artist to recreate the well-known Tullamore Dew sign - 'Give Every Man His Dew' - which has been a feature of Clara since the 1960s and hangs at the side of the Nigel's Place pub.
Speaking to the Offaly Independent this week, Trevor said he and Danny decided to commission a recreation of the sign to go on display at Jameson's pub which will be opening at 49th Street and 2nd Avenue in Manhattan in the coming days.
Previous
Next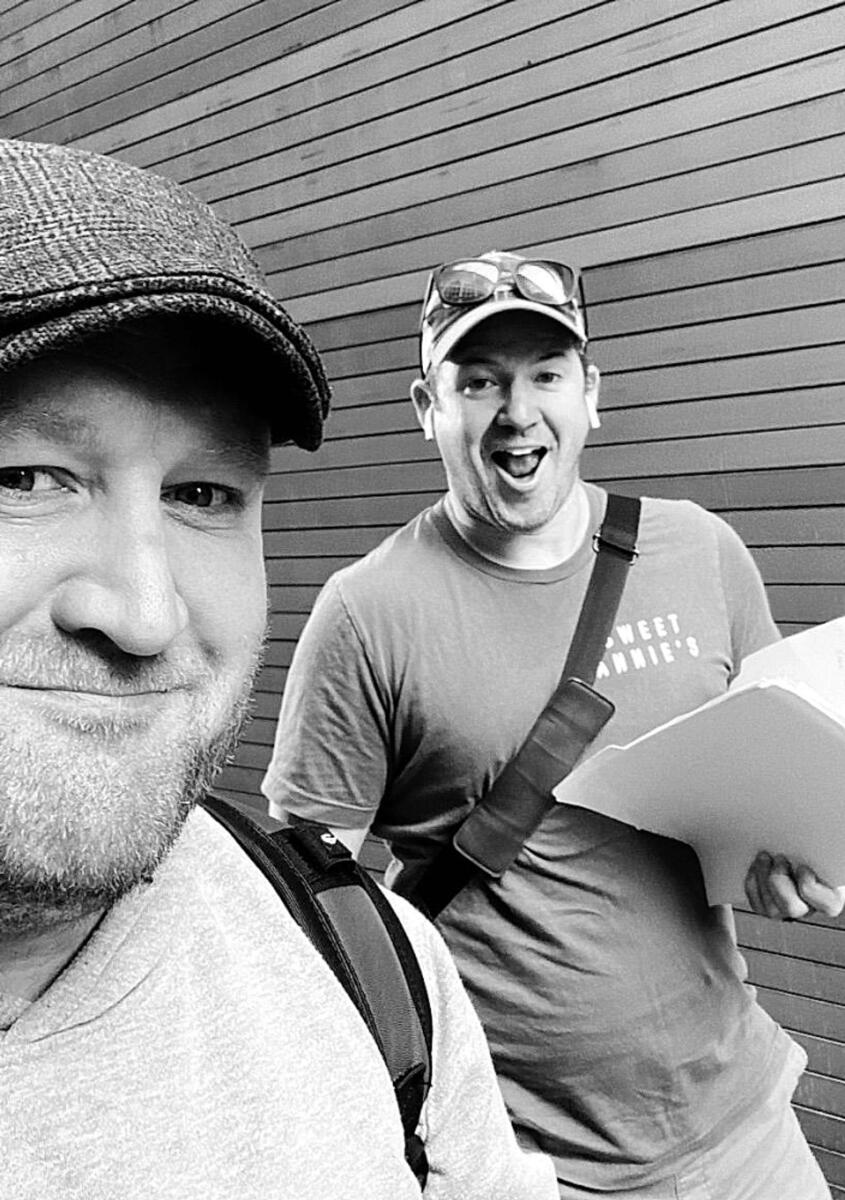 "Myself and Danny are from Clara and the pub Nigel's Place, when I was growing up, was Jimmy Hughes's.
"He was a Tullamore man who had a bar in Clara," Trevor explained.
"That 'Give Every Man His Dew' sign was hung on the side of the building, and we grew up walking under it. It was hung in the 60s, it was there, and it was just part of the town.
"We then moved away - I'm in New York 22 years now - but when you think of that sign you associate it with the town."
A talented artist from Dublin, Simon Robinson, was asked to paint a recreation of the sign to be displayed in Jameson's.
"We thought that would be great to hang in the bar, and when people from home come out it would be nice to have it there, because we associate it with home.
"It turned out really well, and it's hanging on the wall now," he added.
The two Clara men, along with Monaghan native Tony Meegan already operate another pub, Sweet Annie's, on 52nd Street and 2nd Avenue in Manhattan.
Jameson's is a reopening of a bar that had been trading nearby since 1986 but had closed down during the early stages of the pandemic in 2020. It's reopening under the management of Trevor, Danny and Tony in the next few days.
News about the recreation of the 'Give Every Man His Dew' sign was shared on social media, along with a picture of the sign being hung in Clara in the 1960s, on Lloyd Bracken's 'Little Town Media' page, and Trevor said there had been a very positive reaction to it.
"Danny got a few messages saying 'that's my grandfather hanging that sign,' and things like that. It definitely grew legs," said Trevor.